…that turns cold traffic into qualified leads and sales
Research + Core Brand Messaging + A Splash of SEO = Copy-Done-Right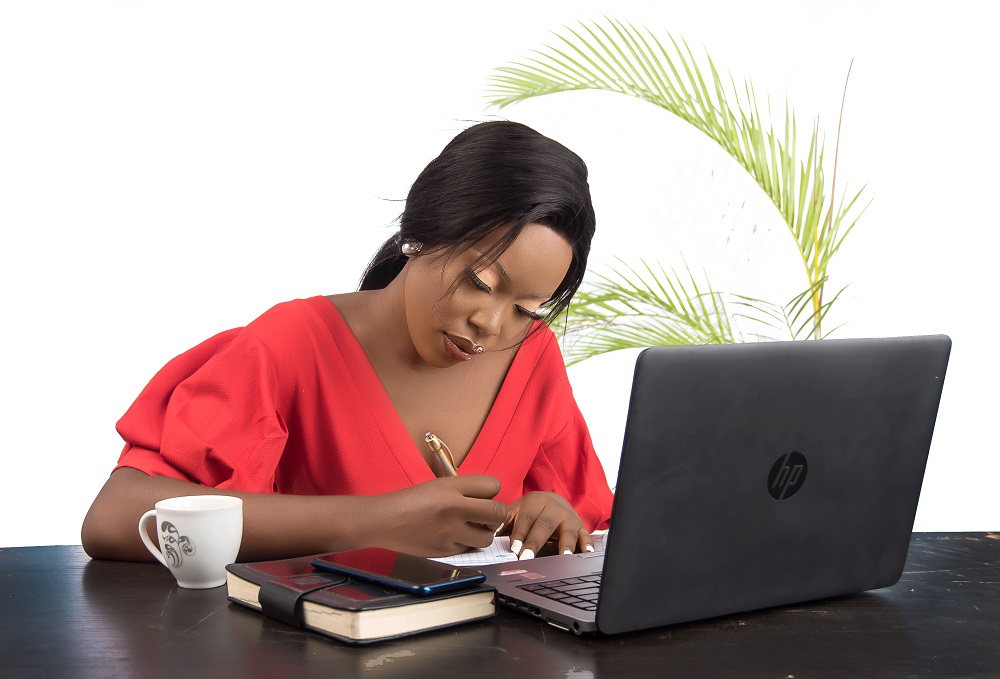 You want your website / 24-7 marketer to:
Attract the right audience

Represent what you stand for

Sell to prospects — even while asleep

Promote your brand without shame

Blow your revenue (I mean, who doesn't)

Help you establish authority in your industry
Let's turn ice-cold traffic into crazy good conversions using cohesive SEO website copy and core brand messaging that *really* define your mission.
What Comes With The Website Copy Package?
Research Questionnaire
A questionnaire so that I can get deeper insights into your business — who you are, what you do, and whom you serve.
Deep Dive Call
Open-ended conversation to understand your plans, strategies, and goals. We'll also discuss your response to the questionnaire.
Competitor Analysis
In-depth analysis of your competitors' websites & copy strategy to discover your market strengths and weaknesses. This is to develop a profitable strategy for your brand.
Brand Messaging + Voice Guide
PDF deliverable that contains your brand elements and touchpoints. This includes your competitor analysis summary, customer persona, brand mission, values, personality, and voice.
Done-For-You Website Copy + SEO
Research-driven, search-engine-optimized copy for 5 pages of your website plus 2 rounds of fierce revisions.
Framework Direction + Collaboration With Your Designer
Detailed framework direction for your designer with ongoing collaboration till your website is all set up.
2 Short-Form Blog Post / A 4-Email Welcome Sequence
You get to choose between two short-form posts for your blog section and a welcome email series — that comprises 4 emails — to nurture your new subscribers/leads.
Wrap Up Call + Message Walkthough
After you've received your copy, we get on a walkthrough call to analyze your final draft copy and clarify certain essential elements. Then, we call it a wrap, say cheers, and sip good wine!
Ready to grow your brand with website copy that converts?
Frequently Asked Questions
You've got questions? I've got answers too
Are payment plans available?
Totally! There are flexible plans that let you pay 2-3 times. The first payment locks in your copy spot, and you can pay the balance up till your website copy is ready.
Do you write copy for single web pages?
For new clients, no. This is because conversion-focused website copy needs foundational research, time dedication, SEO, and a unique idea that aligns with your brand goals. A single web page does not check these criteria.
I wrote my website copy. Can I get a copy audit for it?
No…because there's more to copy than fixing grammar errors and disconnected sentences. The big bang about writing copy is that you can control the flow of the "big idea" and direct it towards your goal.
When is the turnaround time for web copy projects?
Website copy projects take 2-3 weeks, depending on the scope of your industry. But, if you have a deadline for your project, let me know in the contact form.
I'm new to the business world. Do I need this?
Definitely, you need a custom website that represents your brand. You'll be amazed at how much your brand will grow when you start with  website copy that sells.
What if I need website copy for more than 5 pages?
No worries. If you need extra pages or resources, let me know to factor that into your website copy package.
​How is your story going to end when we work together? ​
With my ability to pay rapt attention to details, and your passion-driven energy and goals, we will work together to ensure that you:
Get compelling, research-driven website copy that turns cold traffic to cash

Present a cohesive brand message that your audience and Google can't resist.

Have the time to focus on your zone of genius

Watch your revenue and brand establishment progress geometrically

Sell with confidence while you sleep. Cha-ching!

Enjoy a smoother-than-butter web copy ride.
If you…
Want to stand out amidst a sea of other businesses.

Need cohesive, strategic copy that strongly communicates your brand message to your ideal audience

Believe copy-done-right will shoot your brand growth out of the roof

Are ready to build strong brand authority and a loyal tribe

Want a perfectionist who will craft your website copy with SEO skills and your goals in mind.