You know a common mistake small business owners make?
They address "Joe Schmo." They sell to anybody.
If you plan to launch and scale a successful business, creating a customer avatar for your business is not an option. It is a necessity!
Which of these requests do you think packs a punch?
"Somebody, call 911!"
"The lady in blue! Call 911!"
Number 2, right? I thought so too. The more definitive you are about who you are selling to, the more sales you will make.
I created this FREE Customer Avatar Worksheet to help you get crystal clear on who your ideal clients are.
Keep reading to learn:
What customer avatar means
Five reasons why you need a customer avatar
Six important things to include in a customer avatar worksheet
What Is A Customer Avatar?
In the simplest terms, a customer avatar is the detailed profile of a figure that you make up to represent your target audience.
Now, while the term "audience" can be overwhelming knowing how to address everybody, an avatar allows you to focus on a single person and communicate powerfully in a way your audience (every single one of them goes, "Oh, Victoria is talking to me.")
A lot of people call refer to customer avatar in varying terms like:
Client Avatar/Persona
Customer Persona
Buyer Persona
Target Persona
Marketing Persona
All these names still refer to the particular fictional character you will address in the place of your target market.
5 Reasons Why You Need a Customer Avatar
There are several essential reasons why you need to create a customer avatar for your business. Creating a customer avatar allows you to:
Identify your ideal customers in a sea of audiences
Communicate with them in a way they can relate to
Write messages that resonate with them
Promote your business where they'll find you
Build brand trust and authority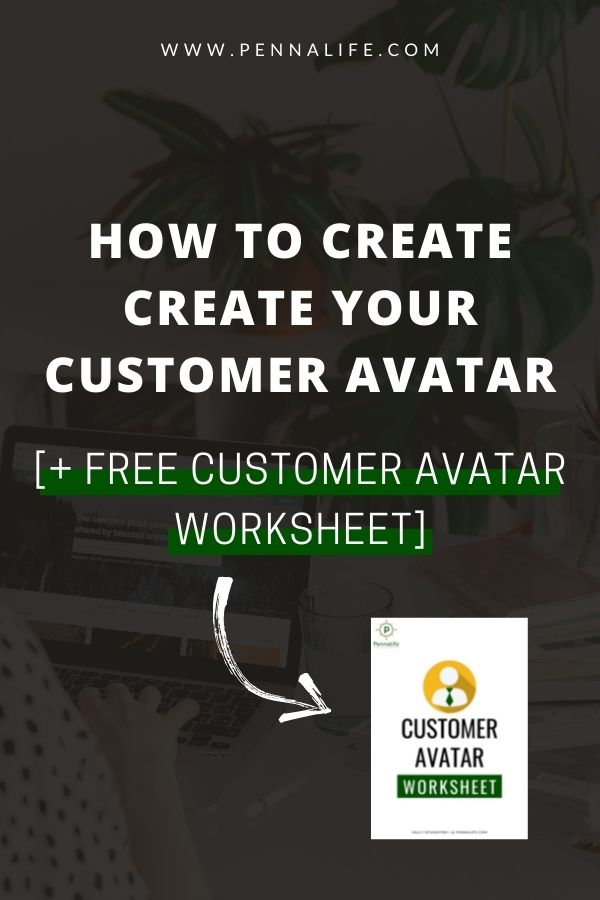 1. Identify your ideal customers in a sea of audiences
Having a customer avatar empowers you to cut through the noise and communicate with your audience.
With your customer avatar worksheet, you can address your market distinctly regardless of the millions of businesses that exist.
2. Communicate with them effectively
Creating a customer avatar allows you to speak to your clients in a way they can relate to. This is because you've done your homework.
You know what makes them tick. You can address their problem and spell out the pain points you can help them solve.
3. Build brand trust and authority
When you consistently address your audience's problems, you become the expert. They begin to look up to you for more information about their challenges and best solutions.
This helps you build brand credibility and authority in your niche.
4. Write messages that resonate with them and convert
Knowing who you're speaking to, what to say to them, and how to say it empowers you to write marketing copy that converts significantly.
Your customers can trust and buy from you because your informative content, email scripts, and sales pages resonate with them.
5. Promote your business better
Your conversion rate gets better when you have a client avatar for your business, not just because you know what to say to your audience but also because you know where to find them.
A client avatar includes information about where your ideal customers hang out. That way, you can sell the right product at the right time.
What Should Be In a Customer Avatar Worksheet?
Headshot and name
Demographics
Psychographics
Goals and dreams
Challenges
Solutions
Before you start creating your customer avatar, do market research to gather as much information as you can about who you want to sell to.
After you've gathered feedback, here are the things to include in your customer avatar worksheet: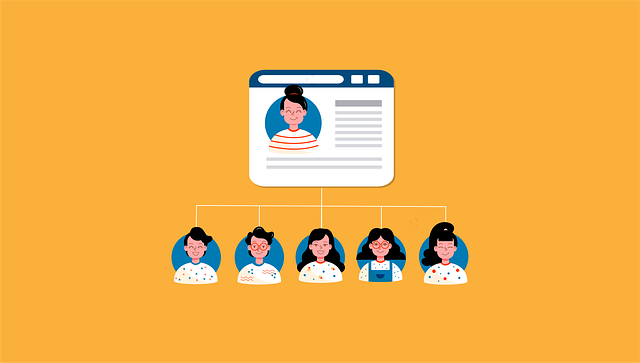 1. Headshot And Name
Before you name your avatar, design a headshot representing your ideal clients on a more physical level. For instance, it would make more sense if your target clients are chefs, and you dress your avatar in a chef's hat. 
Name your avatar – Julie, Coach Lucy, Chef Suzie, Agent Milan, Lawyer Jacq. Give your avatar a name that best reminds you of who your ideal audience is.
2. Demographics
These demographics help you identify your target customers.
Talk about the characteristics of your ideal customers such as age range, family structure, marital status, occupation, location.
3. Psychographics
Psychographics help you understand how to create and market your offer.
By writing your client avatar's psychographics, you can know what your audience loves, where they hang out, what's most important to them, and why they will buy from you.
4. Goals And Dreams
Identify the top goals your ideal customers want to achieve. Knowing this will help you create offers that are relevant to their dreams.
To know your audience's big dreams, here are a few things you can do:
Share survey forms
Create social media polls
Take note of complaints in niche forums
Use keyword research tools to search questions your audience is asking.
5. Challenges
Your offer should solve a problem. But not just any problem, your ideal customer's problems. The challenges stopping them from achieving their goals
However, this can only happen if you know the challenges they face and the pain points these problems cause. Your customer avatar worksheet should have a list of the challenges your ideal customers face.
6. Solutions
Now that you know your audience's dreams and the obstacles stopping them from achieving their dreams, brainstorm and make a list of things that will put an end to these problems.
The idea is that you will create your offer as the best form of these solutions to help your audience reach their goals.
Yahs! You're ready to identify your customers for more sales
The clearer you are about who your audience is, the more you'll be able to make an impact, and the better you will get at selling your products and services to those who need them.
Ready to cut through the noise and identify your target audience so that you can sell better? Download your Customer Avatar Worksheet now!