Disclosure: This post contains affiliate links that allow me to earn a small commission at no extra cost to you.
Looking for the best winter books to spice up this Christmas season? Here are 11 books you're going to enjoy reading.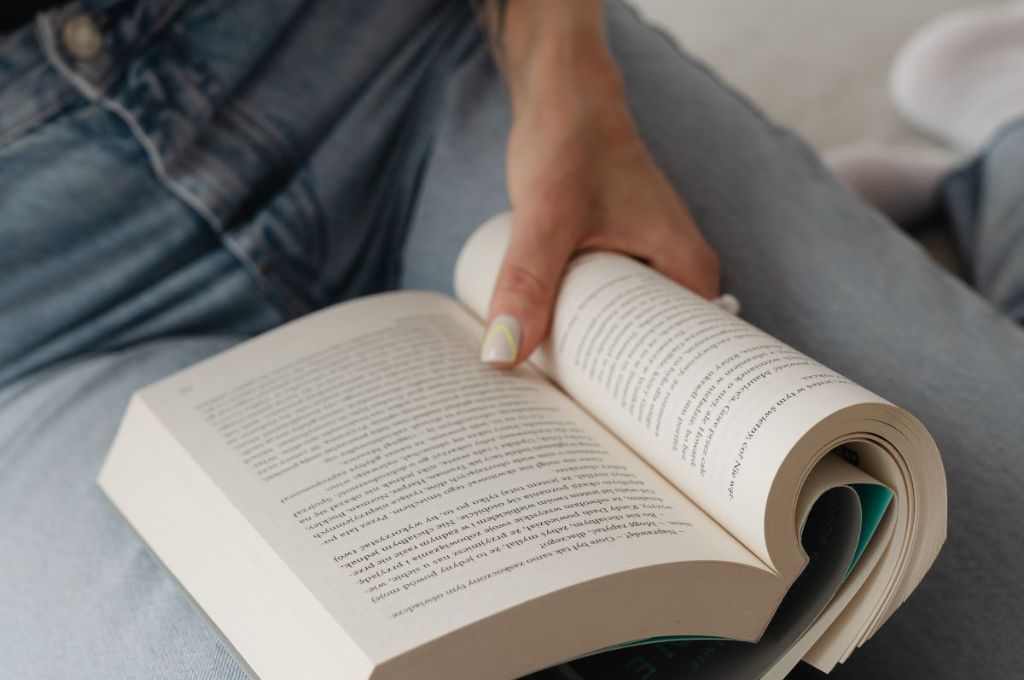 Winter is here, and what's cozier than curling up with a mug of steaming beverage, a blanket, and an exceptional book that whisks you away to frosty wonderlands and heartwarming tales that transcend the chill outside?
If you're in search of winter books that unfold against the backdrop of snow-covered landscapes, you're going to love this list. Much like the season itself, winter books have a unique charm that evokes a sense of coziness, introspection, and often a touch of magic.
Grab your blanket and reading glasses, and prepare to be dazzled by a collection of the 11 best winter books that will keep you warm from the inside out.
1. In a Holidaze
BY CHRISTINA LAUREN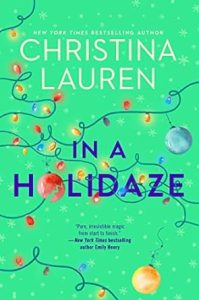 If you're looking for a swoon-worthy romance story that will keep you cheering with humor, In a Holidaze is the perfect winter book for you. Mae is stuck in a time loop and finds herself reliving the same Christmas holiday.
Frustrated by her sad life and unfulfilled love, Mae makes a heartfelt wish on her last Groundhog Day-like time loop. Much to her surprise, her wish is granted, and she's allowed to change the course of her life and find true love. This novel, with its mix of love and time-travel magic, is a perfect read if you want a romantic and festive escape.
2. Lovelight Farms
BY BK BORISON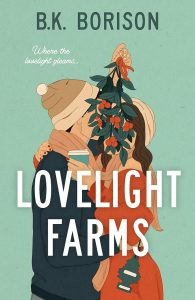 Lovelight Farms will give you a fill of delightful, unexpected romance. Stella has to save her favorite Christmas tree farm, which is in need of serious financial aid. To do this, she enters into a contest with a famous Instagram influencer.
In a bid to do all she can to make Lovelight Farm look like a romantic holiday destination, she lies in her application that she owns the farm with her boyfriend. Her best friend and make-believe boyfriend, Luka, plays along. But this fake dating will turn into a beautiful, unexpected love.
3. The Girl with the Dragon Tattoo
BY STIEG LARSSON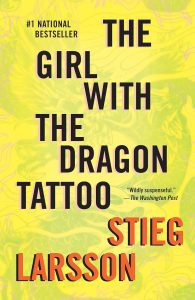 Snowy backdrops and crime puzzles make for the perfect winter read if you're a fan of mystery thrillers. And this is what The Girl With the Dragon Tattoo is, in a nutshell.
A journalist hired to investigate a cold case and a highly intelligent hacker with a traumatic past… Together, Mikael and Lisbeth (called the girl with the dragon tattoo) uncover the dark history—corruption, murders, and abuse of power—of the Vanger family. This story is captivating with its intricate plotlines, intriguing characters, and suspenseful mystery.
4. We Met in December
BY ROSIE CURTIS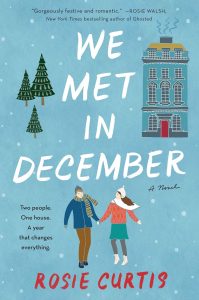 If you're one for a heartwarming contemporary romance story, you'll love We Met in December. Jess, who is healing from heartbreak, moves to London and becomes flatmates with Alex, who wants to become a writer.
Over the winter holiday, the emotional connection between the two becomes stronger. As they support each other through personal challenges, emotional difficulties, and successes, their friendship blooms into something more.
5. The Perfect Christmas
BY DEBBIE MACOMBER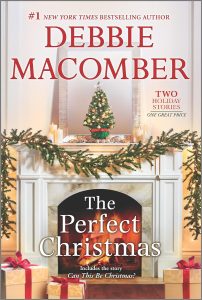 The Perfect Christmas is an intriguing rom-com book for this winter. Cassie is thirty-three and ready to start a family, but all her trials—online meetings and blind dates—to find a life partner have turned futile.
At this rate, hiring a professional matchmaker might be her best bet. And Simon, picky and expensive, seems to be just the person. But before he allows her to meet her perfect match, she must complete three tasks: charity bell ringing, becoming an elf, and making turkey dinner for the neighbors she dislikes.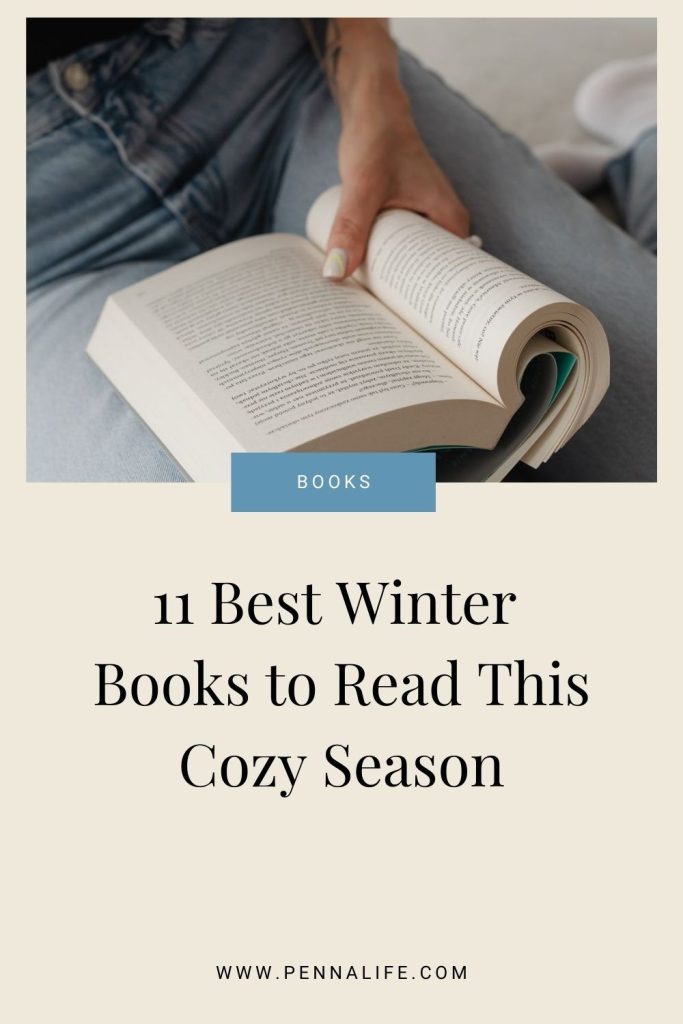 6. The Snow Child
BY EOWYN IVEY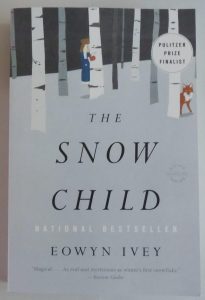 This classic novel, The Snow Child, is one of the best winter books for your collection. It's about a middle-aged couple, Jack and Mabel, who move to the wilderness of Alaska to start a new life as homesteaders.
During the season's first snowfall, they build a snow child to take away the feelings of loneliness. The next morning, their snow child is a living, breathing little girl named Faina. It's a mix of joy and concern. Is she a magical creature or a lost child in the wilderness?
7. One Day in December
BY JOSIE SILVER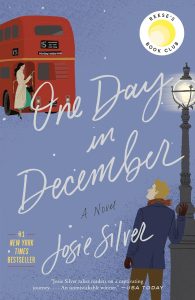 One Day in December is a heartwarming story of love at first sight that takes years to resolve. Laurie locks eyes with a man at the bus stop, and from the magic sparks that fly between them, she knows he is the one. But before she says anything else, her bus zooms off.
She searches through every bus stop and cafe for the mystery man and never finds him. At a Christmas party a year later, her best friend introduces Jack, her new boyfriend—and he is Laurie's mystery guy.
8. Eight Perfect Hours
BY LIA LOUIS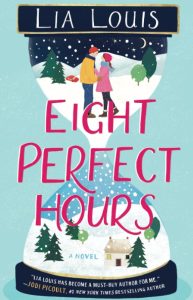 Closed roads, two strangers, and the perfect evening… Eight Perfect Hours has charming plots that will make you believe in the power of fate.
On her way back from work, Noelle is trapped when a blizzard closes off the roads. Sam, also trapped nearby, knocks on her car window. They spend the next eight hours together until morning, when the road has cleared and they have to go their separate ways.
But fate has other plans for them than a one-time meeting.
9. Holiday on Ice
BY DAVID SEDARIS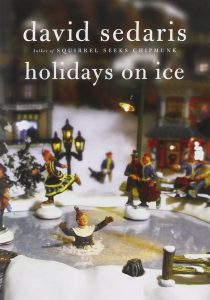 If you're someone who feels sad or depressed during Christmas, consider Holiday on Ice an antidepressant. The book is a compilation of six of David Sedaris's heartfelt Christmas stories that are dark and humorous.
Have you ever stooped so low for a job? If you said yes to that, then you'll enjoy the story of his undignified job of being a Christmas elf at Macy's in New York. Sedaris' stories are a mix of sad and dark stories you'll find screamingly hilarious.
10. Twelve Dates of Christmas
BY JENNY BAYLISS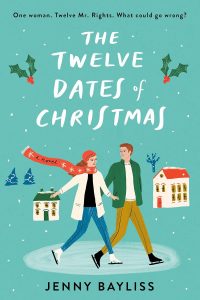 Twelve Dates of Christmas is a charming book that focuses on the love and chances that come with the holiday season. Kate, who is thirty-four years old, is single and searching. But the small English town she's moved to doesn't look promising in terms of romance.
With the nudging of her friend, Kate ends up joining a local dating service that promises twelve dates with different men in the days leading up to Christmas.
11. BearTown
BY FREDRIK BACKMAN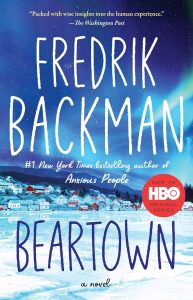 BearTown is popular because the storyline and characters are intriguing from start to finish.
This book focuses on rape and how it (and other crimes) are handled in small towns. It is a reflection of the trauma rape victims go through in society. It's both heartbreaking and interesting.
A snowy small town named BearTown doesn't have much going on for them except for their beloved junior ice hockey team. Then, a girl is raped, and the whole town is in disarray and disbelief when their star player is accused of this crime. However, some people are willing to stand up against this injustice.
Final thoughts: 11 Best winter books you'll absolutely love
I've selected 11 of the best winter books that'll bring warmth and enchantment to your Christmas holiday experience. These stories are a mix of folklore, love, friendship, mystery, self-discovery, personal growth, and magical events.
This selection comprises books you'll wish you could read over and over again. I'd love to hear if you have any winter favorites that aren't on the list.
Tell me in the comments—what should I add?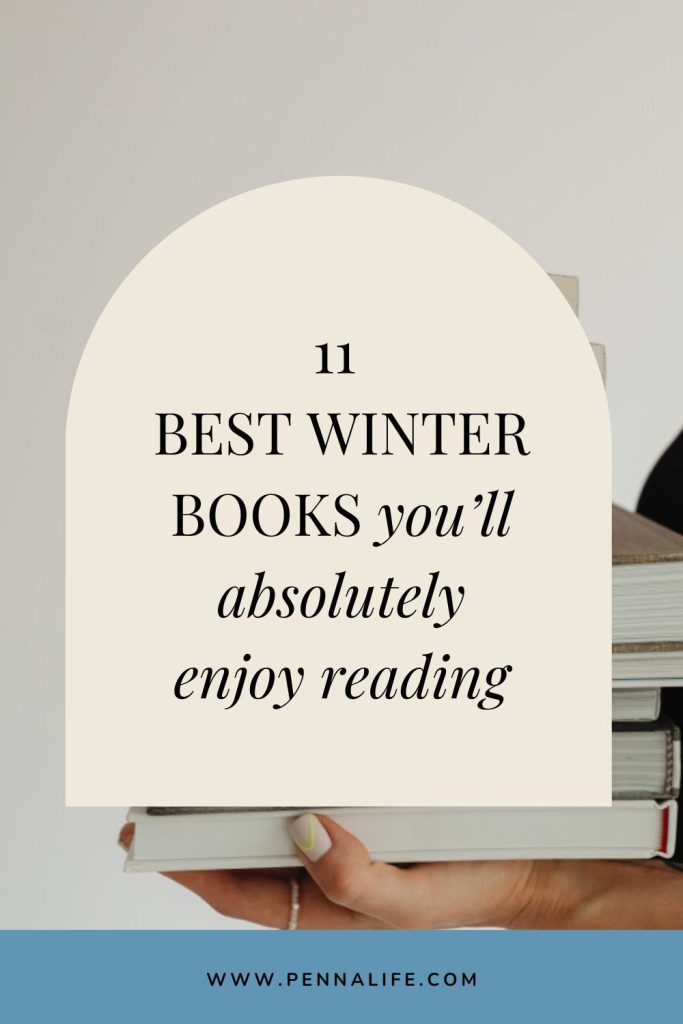 ---
Share this post with your friends!