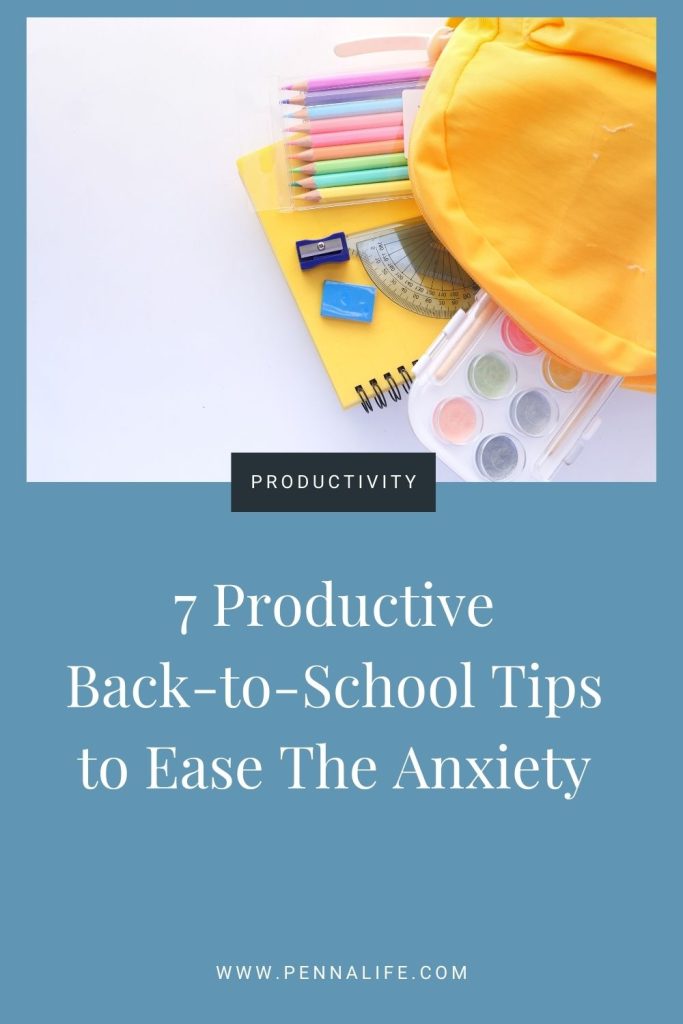 ---
It's that time of year again: back-to-school season.
It can be a time of excitement for students, but it can also be filled with anxiety and chaos, especially in the morning. The early wake-ups and last-minute assignments can quickly become overwhelming for students and parents.
But, while there's no magic wand to turn your mornings into a fairytale, you can create calm, productive mornings through mindful strategies.
In this back-to-school guide, we'll explore effective ways to control anxiety and morning chaos during your transition to the learning season.
7 Productive back-to-school tips to ease the anxiety
Now that summer sun begins to set, going back to school can be nerve-racking for some moms and their children. To make this easy for you, here are ten tips to build back-to-school routines for smoother mornings.
1. Prepare the night before
Leaving things till the last minute sets off anxiety pretty quickly, when nothing is going as planned. So, make it a habit to prepare for the next day the night before—your evening routines matter.
Lay out clothes, set aside breakfast ingredients, pack backpacks, and organize supplies. This reduces the morning rush and your anxiety to a large degree.
2. Set consistent sleep patterns
Adequate sleep is essential for stress relief and starting the day on the right foot. You should establish a consistent and early bedtime routine to ensure that everyone gets enough sleep.
Limiting TV and screen time to allow for calm, improved sleep quality. This way, you will feel refreshed and ready to take on the day.
3. Create a family calendar
Organizing your family's schedules and things to do in a unified calendar will help you avoid surprises that can cause chaos. 
Include school events, extracurricular activities, essential tasks, and other commitments (for each person) and their scheduled dates to maintain orderliness and prevent last-minute conflicts.
4. Use visual schedules for your kids
Switching tasks can be challenging for kids. By using a visual schedule, you get them excited about completing their tasks.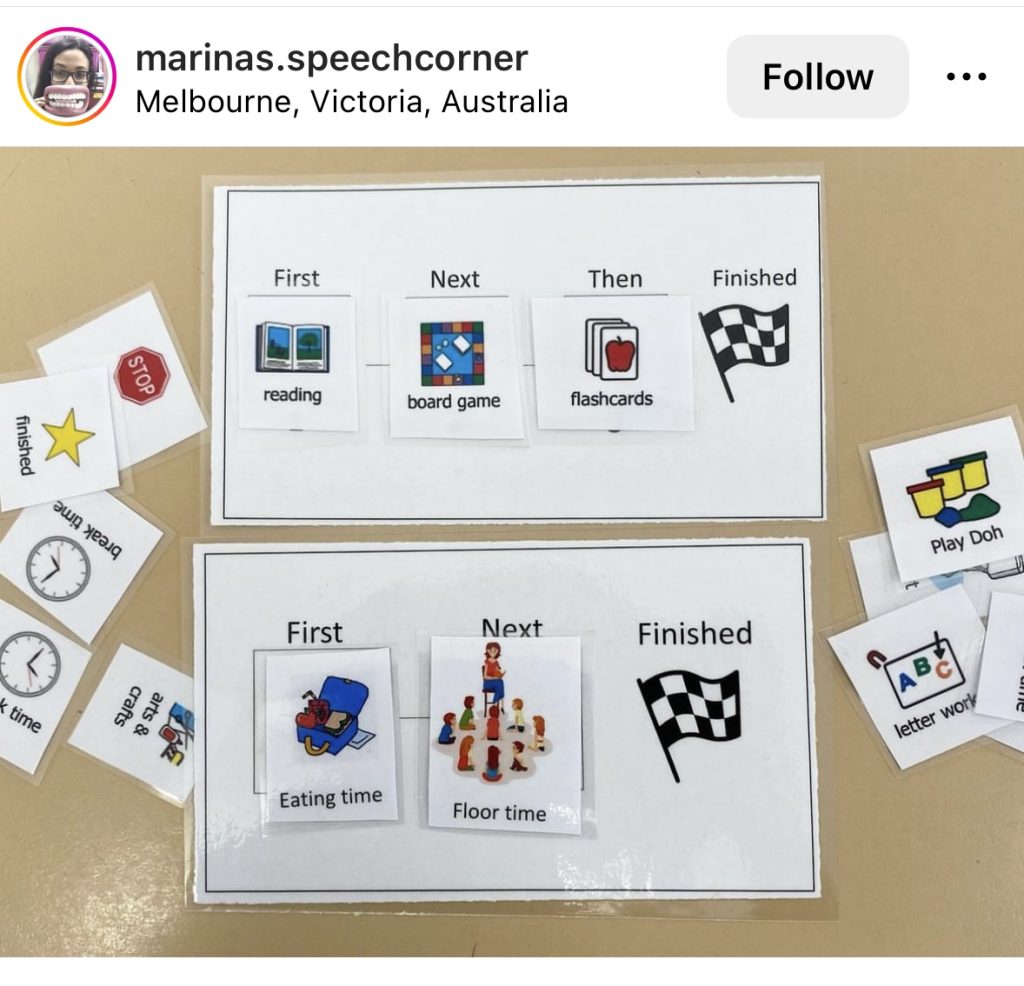 Create a visual representation of the morning routine, complete with images that represent each task. If your child likes Disney princesses, use their images to mark task completion. This gives children a clear understanding of the sequence of events, reduces anxiety, and lets them have fun.
5. Encourage open communication
It's great to let your children feel heard and supported. Encourage them to express their feelings and concerns about going back to school. This way, you can ease their anxiety by addressing any fears or worries they might have.
Teach them to practice deep breathing exercises and mindfulness techniques to help them regulate emotions and quiet anxiety.
6. Celebrate achievements
When your kids complete any task on time, acknowledge their efforts. Positive reinforcement has a way of boosting confidence.
Getting dressed without fuss, coming out for breakfast on time, and completing their homework without the cat-and-rat chase can be accomplishments worthy of praise. This will foster a sense of achievement and help them have more productive mornings.
7. Take breaks and seek help
Sometimes, it's like your plans and patience aren't enough. Remember that you're doing the best you can. To make the back-to-school transition easier for you, hire a lesson teacher or nanny if necessary.
And if anxiety becomes unmanageable for you or your child, don't hesitate to seek professional help. There are school counselors, therapists, and psychologists who can provide you with effective guidance and coping strategies to manage anxiety and stress.
Getting back to school with these productivity tips
The back-to-school season doesn't have to heighten anxiety or make your mornings chaotic. With thoughtful preparation using these strategies, you can navigate this transition smoothly and set the stage for a fulfilling school year.
You'll not only ease the stress associated with the school rush but also foster a positive and productive atmosphere for the entire family.
---